Sat

Sun

Mon

Tue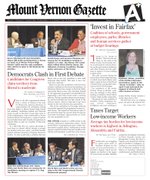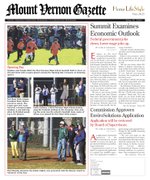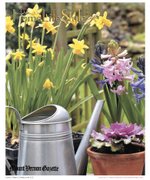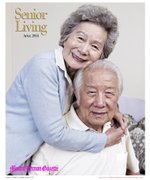 More Stories
In March 2014, 114 homes sold between $18,600,000-$110,000 in the Mount Vernon area.
Mount Vernon Home Sales: March, 2014

The bold and fresh flavors of Latin America will be coming to Tysons when Paladar Latin Kitchen & Rum Bar opens its second location in the Washington, D.C. metropolitan area on May 9. Paladar, a Cuban term for small, soulful and comforting restaurants that people run out of their homes, will be located at Leesburg Pike and Old Gallows Road in Tysons. The restaurant will feature an American interpretation of the vibrant flavors of Central and South America and the Latin Caribbean, with a special nod to the cuisine of Cuba. The Rum Bar will offer a selection of over 50 rums.

Greater McLean Chamber of Commerce hosts General Assembly update.
For those waiting for the state budget to pass, don't hold your breath. According to four elected officials at a Greater McLean Chamber of Commerce General Assembly update April 10, the Medicaid expansion bill will leave Democrats and Republicans quibbling over the budget past the beginning of summer.

Hybla Valley Elementary held an International Night on Thursday, April 3. Student-made decorations were used by the physical education, art and music teachers to transform the hallways into several Halls of Nations. Even the ceiling was lined with kites inspired by international cultures.

94-year-old Jack Hopkins hosts weekly gathering.
There are harmonicas that fit into pant pockets and there are harmonicas two feet long. There are harmonicas for guitar accompaniment and harmonicas designed for orchestras. Alexandria resident Jack Hopkins, co-founder of the 23-year-old Capitol Harmonica Club, has at least 16 different types and has been playing since he was six years old. The instrument has taken him to a variety of places and brought him a number of opportunities.